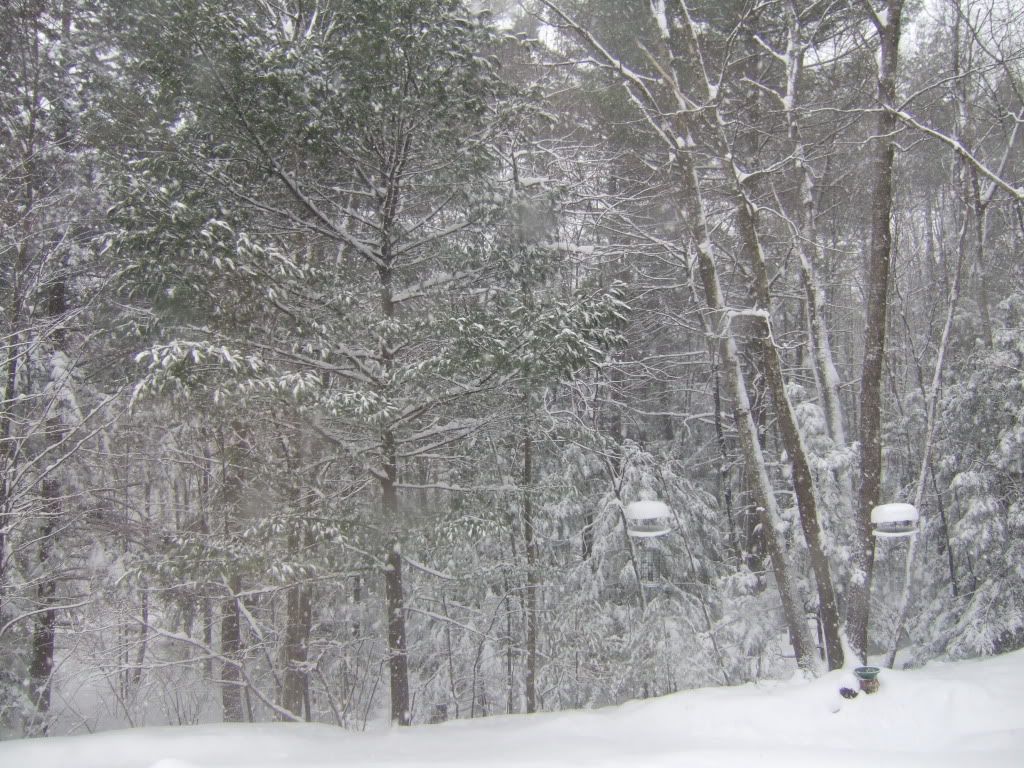 Yesterday early afternoon while I was still at work, the snow started falling. When I left to come home there was already close to 3 inches. Northern visitors, that is a LOT for this area, this early in the season. This morning the sun is out, the wind is blowing and I reckon it will fade the snow. Confidentially speaking, I am hoping it is gone by Monday morning. We do not need a snow day yet. Good grief. If hubs is home, I NEVER get much done. Why is that?
Still not ready for Christmas. I tell you, I have had the hardest time keeping up with TIME this year. I haven't been able to capture it, hold on to it ~ and wait, hold the presses, here is a flash for you ~ I haven't been able to make it stand still! So, while the roads are still slick, and I can't really get out anywhere, I will just go downstairs, play with Dinah Kitty and sew. Those gifties don't sew themselves.
Be blessed this day.